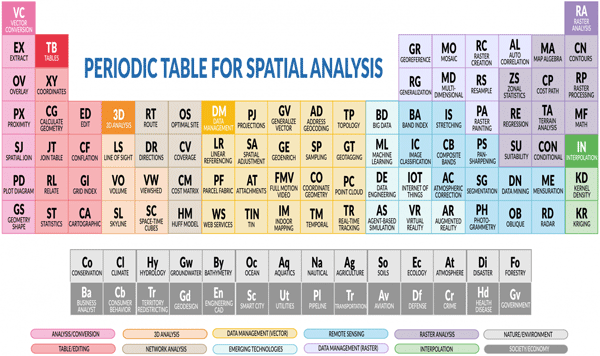 Spatial analysis may seem like alchemy to the inexperienced. But there is a science to it. By using spatial analysis, we can find patterns, quantify area, and predict outcomes with geography being the common link of it all.
Each element in the Periodic Table for Spatial Analysis contains a set of spatial analysis tools. This depiction by GisGeography.com groups common tools by colour with vector analysis tools on the left and raster analysis on the right.
Mipela GIS Specialists can act as your "Alchemist" to get you through the jargon to your destination.
For more "Spatial Alchemy" visit https://gisgeography.com/spatial-analysis-periodic-table/