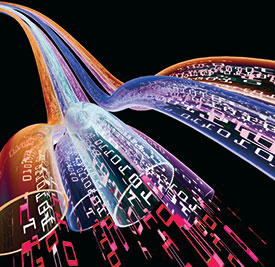 Challenge:
Responding to numerous DBYD enquiries for over 1,600 kilometres of high speed fibre-optic metropolitan area networks, was time consuming and prone to inaccuracies.
Solutions:
X-Info DBYD has provided Amcom with an automated solution to process, manage and respond to the initial enquirer within seconds.
Result:
Great contributions come from individuals, but ultimately success lies in the strength of the Amcom's team to provide automated quality outputs.
Amcom
A revolutionary solution: X-Info DBYD saves time and money in protecting Amcom's telco assets
Operating since 1998, Amcom is an ASX-listed, quality-assured telecommunications carrier. Amcom operates a telecommunications network with comprehensive coverage of capital city and key metropolitan areas in Australia and the capability to offer data connectivity nationwide. The Amcom Network spans over 1,600 kilometres of high speed fibre-optic metropolitan area networks in Perth, Adelaide, Darwin and Alice Springs. Through agreements with infrastructure partners, Amcom also delivers network solutions to customers in Melbourne, Sydney, Canberra and Brisbane. Corporate, enterprise and government organisations work with Amcom to connect their separate offices, to deploy business-grade voice and internet, to connect to data centres, and much more.
Excavators maybe held financially responsible by the asset owner should they damage underground networks. When excavating, enquirers can be held responsible for damage caused to underground networks. This means that an inaccurate dig may lead to a severe financial, not to mention legal, penalty. For this reason and for the reason of safety, it is imperative that accurate and up-to-date location plans are obtained, followed and that all care is taken to ensure no damage is done.
Automating the response process to the Dial Before You Dig Enquiry service provides an easy, convenient, accurate, up-to-date and timely replication/location of the proposed dig.