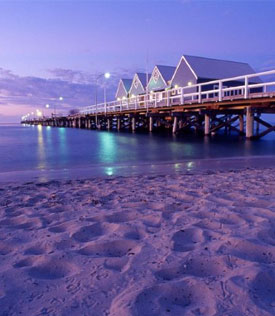 Challenge:
Busselton Water processed their Dial Before You Dig (DBYD) enquiries manually which proved to be time consuming and often an onerous task susceptible to human error.
Solutions:
In October 2014, Mipela GeoSolutions approached Busselton Water and introduced them to an efficient automated method to manage their DBYD enquiries.
The X-Info DBYD suite automated solution was implemented to manage all enquiries from a central location, encompassing Busselton Water's asset information, business rules and branded response templates. The hosting and monitoring services provided by Mipela ensures no disruption to the DBYD process is experienced by Busselton Water and its enquirers.
Result:
The X-Info DBYD suite automates the DBYD enquiries which minimises risk and ensures Busselton Water is covered from a compliance perspective. The system improves visibility of assets and gives the business informative reports that enable Busselton Water to make better strategic and tactical planning within their communities.
DBYD responses are delivered to the enquirer within seconds, are consistent and controlled, requiring little to no staff involvement, meaning local resources are available to focus on other critical business issues.
Busselton Water
Busselton Water protects assets with X-Info DBYD
Busselton Water is a corporation established under the Water Corporations Act 1995 and is administered by a Board of Directors, owned by the WA Government and accountable to their sole shareholder, the Minister for Water. The Board provides quality drinking water to over 26,000 customers in the town of Busselton and its close environs including Port Geographe, Siesta Park, Vasse, Wonnerup, the Busselton-Capel and Blackwood groundwater areas including a 2 kilometre offshore zone.
Busselton Waters' DBYD solution requirements were standard to the industry, and included:
An easy transition for implementation to the Mipela Automated Response solution
To save time in manual handling and eliminate the possibility of human error
To streamline the process by automation
To ensure the enquirer receives a timely response to proposed works
The Mipela Implementations team rolled-out the X-Info DBYD solution on time and on budget, meeting all expectations set by Busselton Water.
With X-Info DBYD suite in place, Busselton Water saves time processing their DBYD enquiries, eliminated possible errors caused by human intervention, allowing staff to focus on core areas of the business; but most importantly it protects their valuable assets. Furthermore, the business has improved its reporting ability with on demand and scheduled reports. The solution has provided Busselton Water with automated DBYD traceability and most of all – peace of mind.