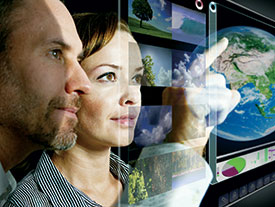 Challenge:
Cassowary Coast Regional Council needed to develop a new offsite Flood Mapping website.
Solutions:
X-Info Maps is used to publish the Council's flood modelling data as a guide to assist the general public in flood mitigation, awareness and preparation.
Result:
The website helps to mitigate against the effects of flooding by raising awareness of flood risk and encouraging individuals and organisations to prepare appropriate household and business disaster plans. The new system is hosted offsite, outside North Queensland, to mitigate the risk of power and server outages during natural disasters.
Cassowary Coast Regional Council
Community Flood Awareness Programme uses X-Info Maps to plot flood plains
The Cassowary Coast is a diverse region, covering an area of 4701 square kilometres. The region stretches from Garradunga in the north to Cardwell in the south and the East Palmerston district in the west. Its major population centres are Innisfail, Tully, Cardwell and Mission Beach. The region incorporates Wet Tropics and World Heritage rainforest areas, a number of islands including the 37km-long Hinchinbrook Island off Cardwell, rugged ranges and fertile floodplains. The Cassowary Coast is home to more than 30,800 people. The community prides itself on its cultural diversity, with, at last count, 48 languages spoken and 46 different religions practiced. Residents live in a mixture of town, rural and coastal communities.
The Cassowary Coast Regional Council Community Flood Awareness Website is an initiative to help mitigate the social, economic and human impacts of flooding through raised awareness and preparedness of the community and forms part of the Johnstone River Floodplain Management Plan. This Plan has been designed to increase community awareness of areas at risk of flooding and the damage that flooding can potentially cause. The Plan can be used as a guide in determining whether an area of interest is prone to flooding and if so, the level of flooding that could potentially occur.
Using the information supplied on the website via X-Info Maps is a guide as the first step a user can take to minimise the impact a flood could have on them.