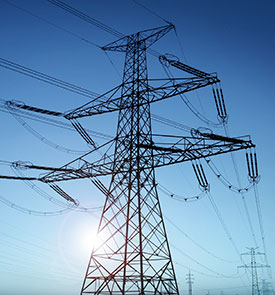 Challenge:
To update stakeholder data, EIM manually searched government databases and entered the results into X-Info Connect. The process was onerous and costly and EIM had outsourced the process altogether.
Solutions:
X-info Connect PriceFinder's integrated property search application provided EIM with updated and accurate property information through an automated process.
Result:
EIM were able to bring the process in-house, significantly reducing costs whilst ensuring the data being managed is accurate. Users can concentrate on utilising X-Info Connect to effectively manage stakeholders and land access data.
EIM
X-Info Connect PriceFinder : Accurate, automated management of stakeholder and land access data
Energy Infrastructure Management (EIM) is a specialist asset management company in Queensland which operates and maintains high pressure gas transmission pipelines. Along with a full suite of management services, a key offering to their clients is stakeholder and land access management, which they manage using the Mipela GeoSolutions product – X-Info Connect.
Managing assets on behalf of a client means EIM needs to ensure that procedures for land access, community engagement, acquisitions and compensations must be followed. Whilst X-Info Connect provides a central location for storage and management of these procedures, obtaining accurate and timely property and ownership information in a cost effective way proved challenging.
To this end, EIM had an outsourced solution involving manually searching government databases for information updates and then re-entering the results into X-Info Connect; a time consuming and costly exercise.
The integrated X-Info Connect PriceFinder module provided EIM with an automated process to update accurate property information. To meet business requirements EIM chose to schedule updates automatically at defined intervals, allowing users to focus on their core activities.
Data fields from the online PriceFinder property and ownership data is mapped to the property fields stored in X-Info Connect. An intuitive conflict resolution tool enables EIM's administrators to check potential conflicts and make appropriate decisions. PriceFinder also provides access to title and plan documents, eliminating the need to engage another service provider.
The X-Info Connect PriceFinder service has contributed significant savings to EIM in comparison to their existing processes by automating workflows. EIM users can have confidence in the data and rest assured they can fulfil their legislative requirements when required. Staff can concentrate on using X-Info Connect to manage stakeholders and land access rather than supporting it.