Justin Fielke Mipela Wantok annual PRIDE award recipient – Sebastien Hansmar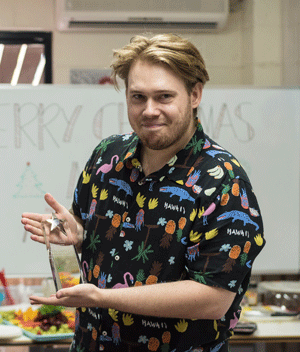 For the second year in a row, another Support Team member has taken out the Annual Wantok Pride Award! Sebastein (Seb) was nominated three times throughout 2018 for his teamwork and customer service. Congratulations to Seb and the Support team for your continuous hard work and commitment to supporting Mipela, both internally and externally.
Seb received a beautiful crystal trophy and a travel gift voucher.
New team members
Wilfred Waters – Solutions Specialist (Adelaide)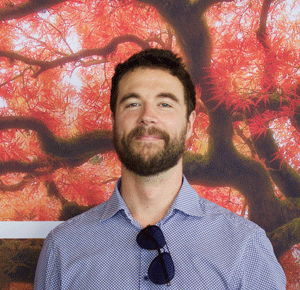 Wilfred (Wil) is a geospatial analyst with over 7 years of experience across four countries (Australia, Cambodia, Kuwait & Qatar). While he is new to Mipela, he is no stranger to his Team Leader, Dirk, whom he worked with back in 2011-12 on the GLNG project.​ His travelling has afforded him some very unique life experiences, most recently having cycled from Bulgaria to Washington DC in 89 days. Highlights during this recent trip were seeing the start of the Tour de France and visiting L'Anse aux Meadows where the Old Norse landed after a six day sailing trip from Iceland via Greenland.
Erin Johnston – Support Specialist (Brisbane)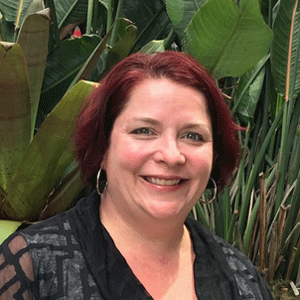 Originally from America, Erin moved to Australia in 2007. She has two daughters who keep her quite busy and equipped with a lot of great stories to tell! Erin has a broad support and training background having worked in application support/ training and application administration for over 15 years. If you ever get her on the phone, ask her to tell you a story about her escapades as part of Team NASA – her team for the annual Queensland Variety Bash which consists of Erin, her husband and their 1965 XP Falcon.