Farming Together (Farm Co-operatives and Collaboration Pilot Program) – is a Federal Government initiative that aims to provide farmers, fishers and foresters with knowledge, skills and materials on collaborative ideas, co-operative structures and collective strategies. The program is managed by Southern Cross University in Lismore, NSW.
Farming Together aims to:
Improve knowledge of how co-operatives, collective strategies and supply chain negotiations can improve farmers' returns
Improve the knowledge of business models and collaboration options available to farmers and farm advisors
Improve the agriculture focused legal and financial expert advice available regarding the process, implementation and management of such business models.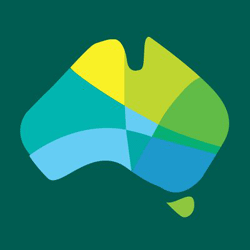 Managing this program involves a significant amount of progress tracking and reporting. The Farming Together team had been using a proprietary CRM but needed more. The team members wanted access to data in usable formats and accurate reporting – at case or program level, delivered in a timely manner.
Mipela was chosen to provide a solution that could give them real-time access to accurate information, automating their workflow processes and approvals. The team at Mipela went about configuring  X-Info Suite to align to Farming Together's business processes and reporting requirements, ensuring that users had what they needed, when they needed it and in a format they could use.
Users of X-Info Service Suite experienced immediate improvements through the ability to access the data using the individually configured dataviews, improved search functionality and the ability to see a financial and service snapshot in one view. Seeing a summary of a case in one screen has made internal control easier and more effective. This has resulted in greater transparency over case files and improved efficiencies in time taken to complete tasks.
Having learnt a hard lesson on what didn't work well, the team at Farming Together was committed to working with Mipela to invest the time and effort in implementing a successful solution – and it's paid off in time-efficiency.
The result has been a more committed project team. They were able to undertake some major data cleansing and remove inaccurate data along the way which has led to improved, more accurate financial reporting. In turn, this made ongoing monthly financial reporting far more efficient, with no anomalies to review.
"We had a really good experience working with Dirk, he met our needs and was very patient with us during the process. Dirk persevered through some difficult moments with our data cleansing which was a relief and appreciated by our team," said Emma Hunter, Farming Together's operations manager.
"Overall, now we have something that makes our job easier!" she said.