Mipela are launching a new user interface for X-Info DBYD suite. The new portal provides a fresh, crisp user interface for DBYD administrators to generate detailed reporting, data exports, track communications, actions and optionally permit to work activities (Works Management module). The portal has a user friendly interface with powerful search capabilities and the opportunity to activate workflow process automation. The new portal offers an alternative way of interacting with DBYD data for those users who prefer an activity based user interface.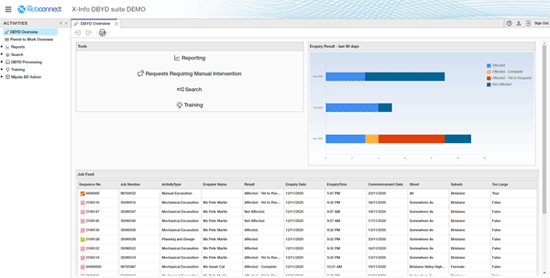 The X-Info DBYD suite portal allows you bring up detailed information on each DBYD enquiry received which includes downloadable response documents, spatial location information related to the request, and the enquirers contact information.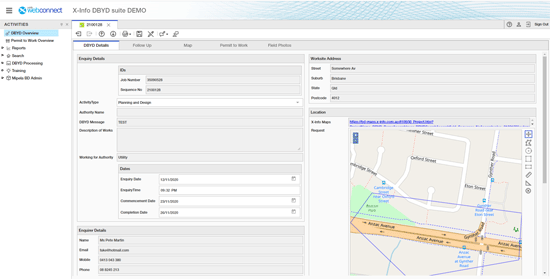 Users can also track communications directly within the portal and record details of phone conversations, emails and meetings. This provides an audit trail associated with the more challenging DBYD requests near to your assets as well as confirming permit to work activities have taken place and are properly documented. This can assist in areas where proper reinstatement needs to be monitored such as areas with heritage value, high traffic areas or high risk areas.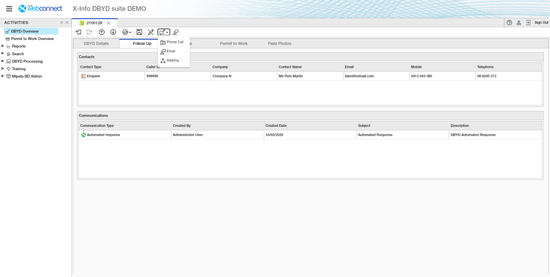 To monitor performance, the new portal also includes comprehensive reporting tools that allow users to generate configurable charts and graphs, download data and send regular reports.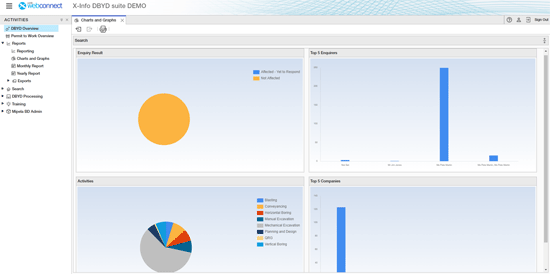 If you think the new X-Info DBYD suite portal is the tool for you, contact our DBYD Specialist, Jaci Button on 1300 807 770.