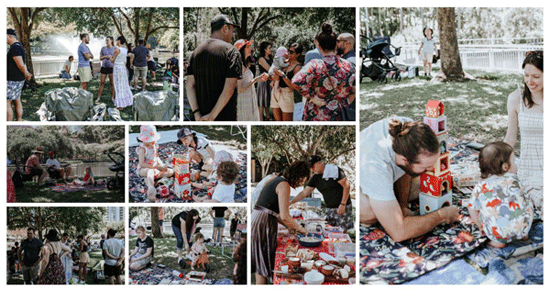 The Mipela team were well overdue for an all in catch up after the turbulent year that was 2020 and the first half of 2021… Finally, on Sunday 17 October, Mipela gathered together at Roma Street Parklands to celebrate its annual Kai Kai Day.
For those of you not familiar with Pidgin – Kai Kai translates to food – and boy was there plenty of it! Hayden as per usual brought along a glorious ham, with rest of the team and their families bringing all sorts of savoury and sweet goodies to enjoy.
It was a great chance to catch up and reflect on the past couple of years and see just how much the Mipela Minions have grown. To think, some of the little ones weren't even born the last time we caught up!
Spectacular weather combined with good food and great company made for a wonderful day had by all.