300 teams, 5,300 riders, 10,600 wheels  – What a Day!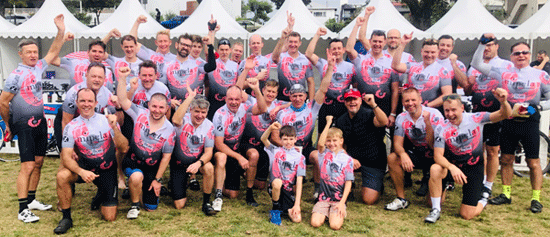 This year we raised $45,600 taking our total raised for MS Qld to $181,686 in the last 8 years we have supported this great event the MS Brissie to Bay. Due to the generosity of our 40 MAD riders taking the time to train and raise funds with their generous supporters, our strategic partners (DBYD Qld, ISGQ, MC Global, Powered, Sentanil Systems) and our teams kit sponsor Echelon Sports who choose to 'Make A Difference' for people living with multiple sclerosis, we could not have done this without your support – THANK YOU!
YPF Geotagging Adventure Race Brisbane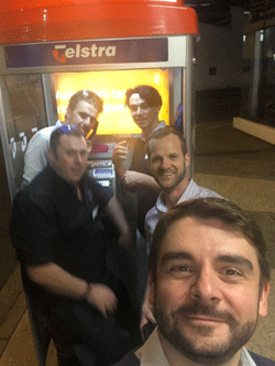 Friday 17 May saw several groups of YPFers scurrying around Fortitude Valley and Newstead solving cryptic clues to find their next destination as part of the Mipela geotagging adventure race.
Teams were given clues via X-Info Aware, Mipela's mobile data capture app and had to take photos to confirm they had achieved each clue before heading onto the next – including finding a life sized Superman in a phone booth!
Fortunately the last clue directed them to well earned refreshments at the Newstead Brewery.