Adam Herbert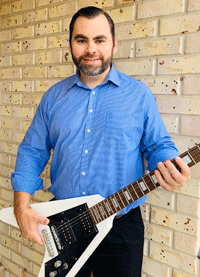 Adam joins us at the Solutions Project Coordinator, with more than ten years in the industry.
He plays the guitar which he learnt from his grandfather. He took that passion and combined it with woodworks and has since built himself a few guitars. The first one he made was a Flying V (pictured), which I'm sure you'll agree is extremely impressive!
Karen Church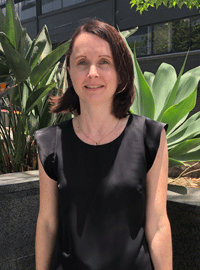 Karen joins us as a Software Engineer to assist the Products team with the busy times ahead. While she has 15 years' industry experience, her interest in computers began at the young age of six when she started writing programs in BASIC!
She's an adrenaline junkie and avid footy fan, fitting right into the midst of the Mipela crew.