Stork news
The stork recently made a visit to Mipela and we're excited to introduce you to Leo Paul Slattery, born 5 May 2020 @ 2.38pm. First time parents Mia and Liam have gotten this kid thing down pat already and are enjoying every minute of parenthood.
Keep an eye out for more stork news in our next newsletter…
Karen clocks up ten years
This month sees a member of the Mipela team hitting a substantial milestone. Karen Strike is a crucial part of Mipela's Solutions team and as of June 2020, has been with Mipela for ten years.
Upon asking some of her team mates how best to describe her work, we got the answer "Strikey makes beautiful maps!"
We took some time to sit down with Karen and find out a bit more about her:
What's been one of your favourite memories during your time with Mipela?
I enjoy working with my colleagues in the office but also I have good memories meeting new people and having new experiences when I worked off-site at our clients.
Aside from being a GIS Whizz, Can you share with us any other special talents you've got?
I am a commercial pilot and own a recreational flying school at the Caboolture airfield.
What was it that made you decide to become a pilot and your favourite flying memory?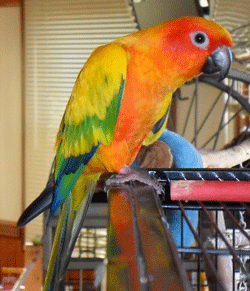 I wanted to know how a plane could stay in the air!  It was something I wanted to do and I have so many good memories but flying in the Rocky mountains was awesome!
What are some of your favourite things to do in your down time?
I love travel, my bird (Sunny the sun conure), fashion and sewing.
What's one piece of advice you've been given or a quote that holds great value to you?
Things happen for a reason.  Give yourself some slack and take it easy on yourself.