This newsletter we have a few more women joining the team @ Mipela. The ratio of female to male is now a firm 50/50!
Amber Rose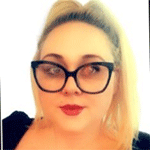 Amber has recently joined Mipela as Project Coordinator within our Solutions team.
Prior to Mipela Amber had been working as a project manager within the ICT sectors for nearly ten years.
Outside of Mipela, Amber is a proud mum of three children. Xander, aged ten, and four year old twins, Imogen and Kyran keep both Amber and her husband on their toes. When not racing around with her children, you'll find Amber sitting down with a good book and a glass of wine or trying to recreate her favourite restaurant dishes based off memory.
A fun fact – Amber loves Geology and collects crystals and minerals. She also loves both Astronomy and Astrology. As she puts it, "Quantum Physics and Quantum Mysticism. I like to mix science with it's pseudo science counterpart for fun!"
Julie Jensen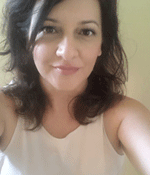 Julie has recently joined us as a GIS Specialist.
Prior to joining the Mipela team – Julie was a Spatial Data Officer at Unitywater where she handled asset management, project analysis and process improvement.
Outside of work, Julie enjoys Dirt Bike riding and was (thanks Covid) an avid traveller.
She also considers herself to be a strong music officianado and says if you enjoy a one man road trip concert, she's your go to!