Most GIS Specialists have heard the saying "90% of GIS users just want a map". So keep it simple: assuming your data is good, and you understand the requirements to build a map. Now what? How do you get it to the user?
Ignoring paper (due to cost, environmental unfriendly), lets look at digital delivery. These days nearly all users have mobile phones. Internationally, mobile Internet traffic sits at 54%. In Australia this is lower at 39%.
Lets see what trends there are regarding internet searches: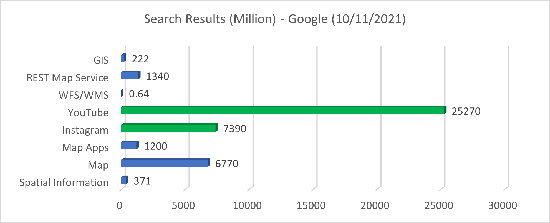 Well, at least maps are useful (according to the 6,770 million search results shown above). We have confirmed our opening statement "90% of GIS Users just want a map". The technology or delivery service is not important to the users – we just need to get the map to them.
So, what about using a mobile app? The Top 10 Apps by Download  in 2020 (below) suggest that most users are more interested in Communication and Social media.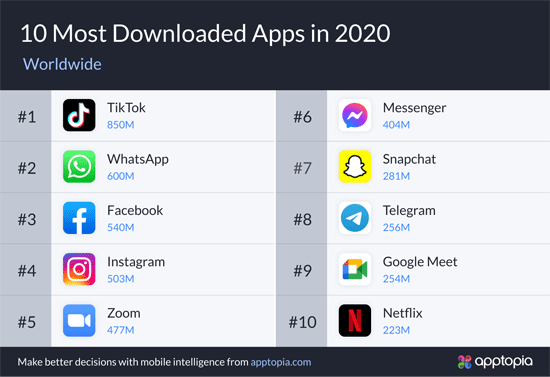 But looking at Travel Apps (below) we see Google Maps and Google Earth ranked at 2 + 3  respectively.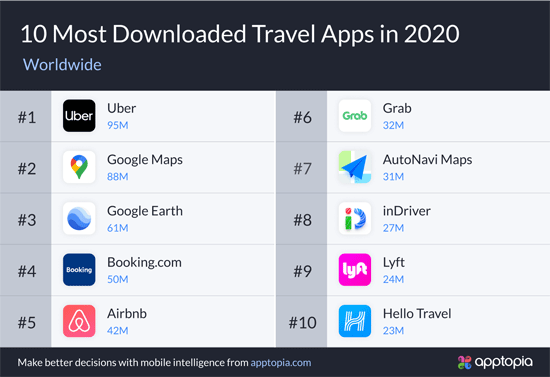 Summary
DELIVERY: Internet sites are ahead of mobile apps at this stage (6,778 million sites vs 88 million app downloads).
ACCESS : More and more users are using their mobiles, which can use apps and websites. Currently desktops require an emulator or mirroring software to use mobile apps. Microsoft has commenced development of an operating system (Windows 11) which has limited built in Android app support.
Keep it simple – get your maps out there!