For the past ten years, Mipela's managing Director, Hayden McDonald has gone a little MAD in June. He is the organiser of a quite remarkable fundraising project called #projectMAD.  #projectMAD is an initiative aimed at bringing like minded individuals and businesses together to Make A Difference (MAD) to those in need. The MS Brissie to Bay has been the conduit that has seen Hayden and his MAD mates raise $248,878 to help people with Multiple Sclerosis during this time.
This year COVID prevented the ride from taking place but Hayden's creative thinking saw this years team of 57 take off on a virtual tour around the boundary of Queensland, 10,304km, over the month of June. By Day 12 they'd completed that challenge and a reset was required – this time it was cycle, run and walk around Australia, 25,760km.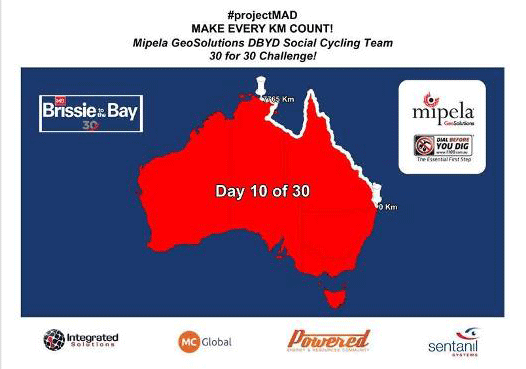 The MAD participants were from Adelaide, Brisbane, Melbourne and Spain. They pedalled and pounded the pavement for those 30 days, fundraising along the way. Their goal was $30,000. Did they make the distance – yes. But they also managed to raise a whopping $63,594 along the way, earning the leader position in the MS Brissie to Bay fundraising stakes.
There were also some very worthy sponsors who also provided their support and we'd really like to thank the following:
Co-naming sponsor – Dial Before You Dig (DBYD) Qld (Paul Newman and the Board)
Platinum sponsors

ISGQ (Ricky, Phon, Suzi, David)
MC Global (Steve Martin)
Powered (Wade Elofson)
Sentanil Systems (John Quigley)
I know Hayden would like to say a huge thank you to everyone who us supported us to date in raising $63,594. He commented that it is very humbling considering the times we face.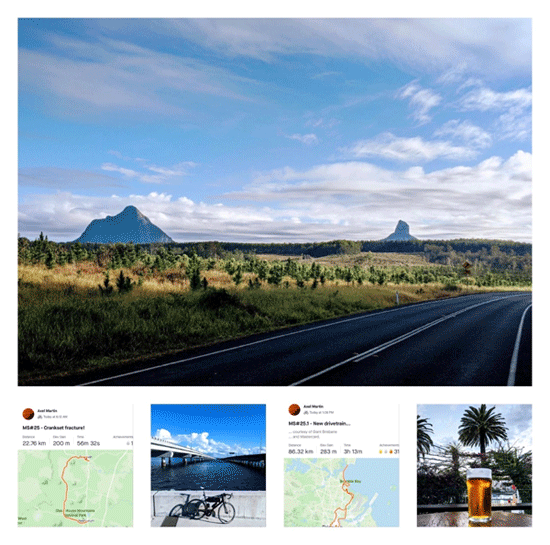 If you'd like to see how they did it, check out the MAD team's journey.