X-Info Plans Management
Q1: How can I access the DBYD Jobs?
A1: Click on the second hyperlink in any job confirmation email you receive and login to the portal from your computer or mobile device.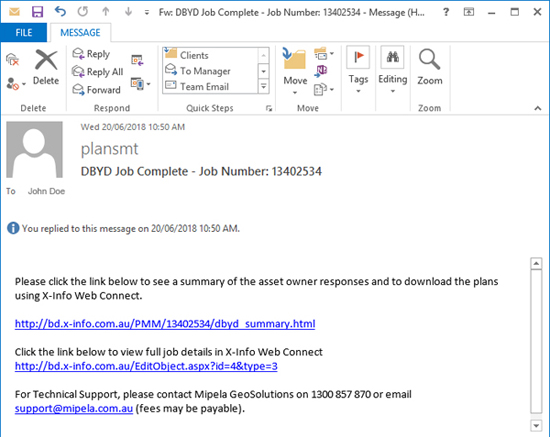 Q2. Can I check the progress of a DBYD job before it sends me an email to confirm the job is completed?
A2. Yes, simply log into the portal and select Find Job Number. Select a Job and then click on the second tab called Plans Management Details. The summary pic chart will give you a quick visual on the status of the job and all details are listed below.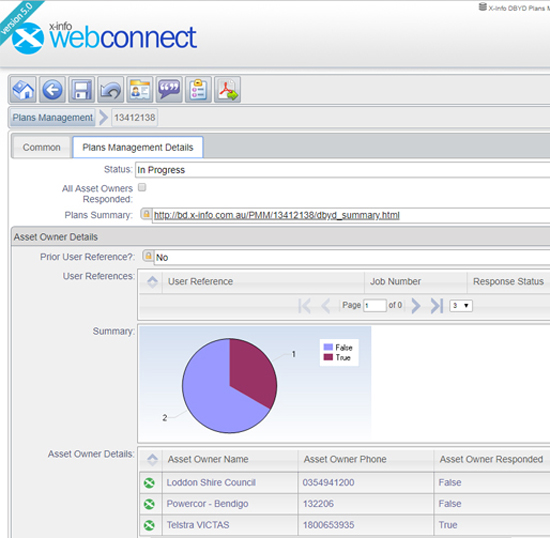 If you would like any further information on X-Info Plans Management or assistance, please contact the Mipela Support Team at support@mipela.com.au