X-Info Connect and X-Info WebConnect version 6.0
Mipela GeoSolutions is proud to release version 6.0 of X-Info Connect and X-Info WebConnect. This exciting release provides the ability to search, view and update data spatially with the introduction of the Map Component.
The new map component means users can search for data and display results in a map, providing a simplified approach for viewing and updating data. Users can see where objects exist and use associated data to assist with daily activities.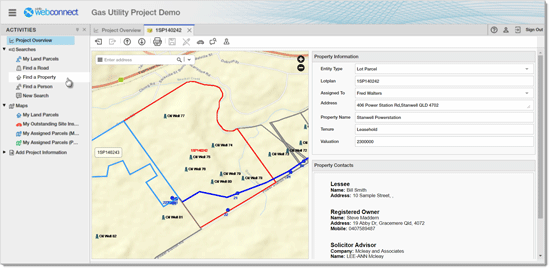 Users are offered a range of functions within the map, such as:
Navigation – zooming, panning and selection of data selection between a list and a map
Querying – Users have the ability to hover, measure, show information and open objects for more detail or even click on links to other sources in the search lists
Layer Control – users can turn layers on/off and zoom to a particular layer
Searching – is available in three ways – an Address Search, searching within the Map Activity and searching for data in other layers in the map
Updating Data – data can be updated on the internal features within the map and geometry can be added for certain map layers.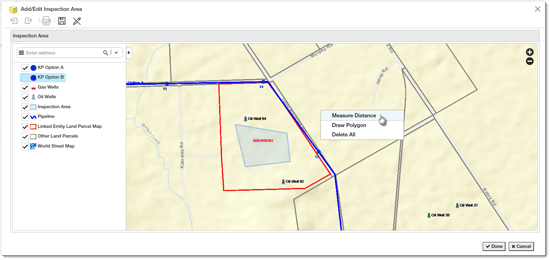 The map component also means data from external sources can be used within the map, such as such as ESRI Rest Services, Shape and TAB files, Post GIS, WMS, WFS, SQL Server, Spatialite and others. This provides tools for users to view and query information from a selection of spatial data for improved decision making.