Version 6.3 of X-Info Connect and X-Info WebConnect will become available from 10 January 2022. Here's what's included:
Set Measure Distance Units
Units for the Measure Distance in a map function can be configured, either as a default setting or changed by Users within the map user interface. A range of metric and imperial units are available for distance and area.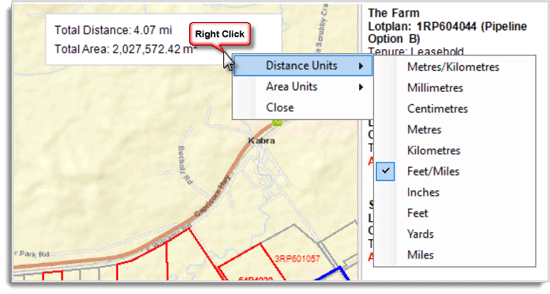 Search by Coordinate
The address search tool within a map provides the ability to find a location by a coordinate value. The coordinates are required to be in latitude/longitude format, separated by a comma, eg. -27.4521, 153.0375. When a match is found the location will be displayed in the map.
Highlight Labels in Map
Label style configuration in a map has been enhanced with highlighting to display clear, distinguishable labels. A highlight colour can be selected for the label definition of any spatial dataset.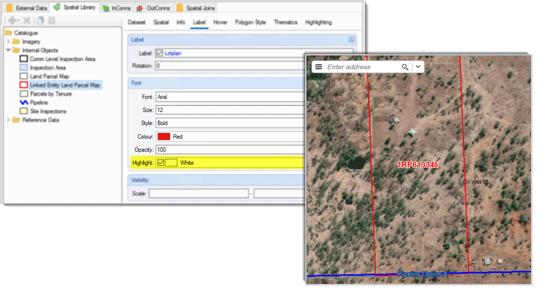 Express Navigation
Search activities in X-Info WebConnect have been enhanced to include navigation configuration which allows finding specific data within search results. The navigation setting allows a field to be defined for express searching of data explicit to the search results.
ESRI Rest Services – InConn
A new InConn type has been added to the import function to allow ESRI REST Services to be imported into a Connection.
Create and Send Bulk Emails or Correspondence
This feature enables workflow – from start to finish – to search and select one or many contacts, review and edit details that have been predefined from a template or email, using a rich text editor and preview the correspondence before sending or saving. A configurable communication is also automatically created that record the email or correspondence. This functionality will be supported in X-Info WebConnect in v6.4.