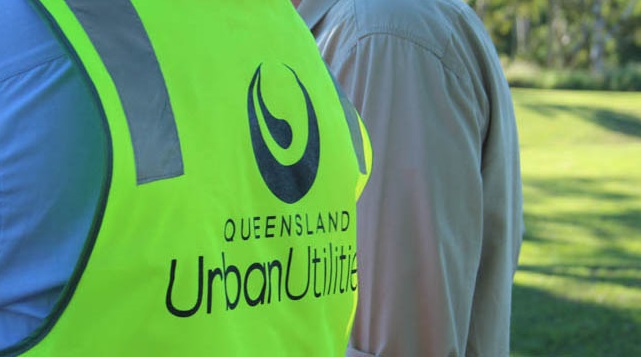 Challenge:
Since its inception, Queensland Urban Utilities had primarily sourced its property information from Brisbane City Council's Coreland application. On 30 June 2016, this arrangement ceased and an alternative data source was required. It was determined that the most appropriate source of truth would be the Department of Natural Resources and Mines, who provide a number of data services. Queensland Urban Utilities' area of interest covers five Councils – Brisbane, Somerset, Ipswich, Lockyer Valley and the Scenic Rim Regional Councils – and the solution needed to align the process of acquiring property data across all regions.
Solutions:
Mipela was selected from a field of six submissions to work with Litmus Group to provide the Property Information Service. The Mipela component of the project commenced in September 2015 and was delivered on time in May 2016. The GoLive for the project to the business was 15 June 2016.
The Property Information Service was designed using Mipela's X-Info Connect, with X-Info WebConnect providing a browser based lookup interface for staff to reference both historical and the ongoing new data.
Result:
Now, large volumes of data additions and updates are received and automatically processed for delivery by X-Info Connect into the Property Information Service. The integrity of the data has significantly increased and there is an increased level of comfort in the data being received. Queensland Urban Utilities has increased its effectiveness through providing the business with a cost saving, reliable source of property information that can be used by various areas of the business in multiple consumable formats.
Queensland Urban Utilities
Property Information Service
Queensland Urban Utilities went to market via one of its consulting firms, Litmus Group, in search of a suitable Property Information Service solution that would support business functions including; billing, managing customer enquiries (via the Contact Centre, mail, email and social media), maintenance operations for meter reading, and spatial analysis for asset capital works and operational planning. The Property Information Service would be required to receive data from Department of Natural Resources and Mines, provide the flexibility to receive other data sources in the future, and present the data appropriately for consumption by various areas of the business. The objectives of the project were to reduce costs associated with acquiring property data, improve accuracy of the data, and align acquisition of the data to enable a more efficient use of data within the business.
Property, ownership, valuation and geographic information from Department of Natural Resources and Mines is combined into a database within X-Info Connect and automatically updated daily, with the service checking each data source for any changes. This data is then automatically delivered from X-Info Connect to the GIS, Ellipse and SNPOP applications via Red Hat middleware and SFTP for consumption by the business for various purposes.
To best understand the complexity of this solution, it is worth noting there were several partners, clients and other third parties involved in this project. Mipela coordinated to effectively deliver to a project, helping others to integrate and understand their purpose to drive the overall project success. Mipela frequently demonstrated its adaptive approach to the clients' needs and requirements as discovery was ongoing throughout the project lifecycle.
The Property Information Service has been established with future requirements in mind, as additional Queensland Urban Utilities applications come to require access to property information. This cloud based solution is fully managed by Mipela, with no administrative requirements by Queensland Urban Utilities staff. The solution also has been designed with the flexibility to enable new data sources as they evolve.