How it Works
X-Info Plans Management provides a seamless workflow for DBYD enquirers to automatically collate utility responses from each enquiry into a single repository. Once a DBYD enquiry is lodged, the system automatically creates a job folder for each enquiry and collates various responses from asset owners into a single job file. Users can easily track the status of each asset owners' response via the app. When all responses are received, the system will notify the nominated user/s via email or SMS so they can easily download the files.
Throughout the process, records of communications, contacts, procedures, documents and mapping can be recorded against each job providing a solid audit trail of information.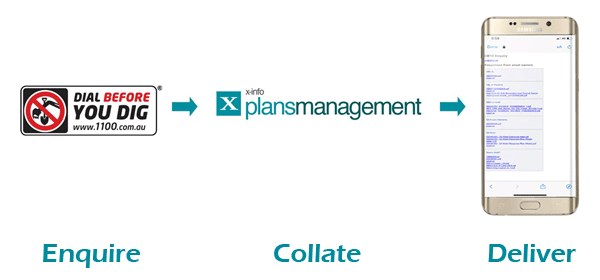 Users can also log into the app at any time to review results of an enquiry – including partially completed responses.
X-Info Plans Management can also be further configured to align to – and optimise – your existing business processes.