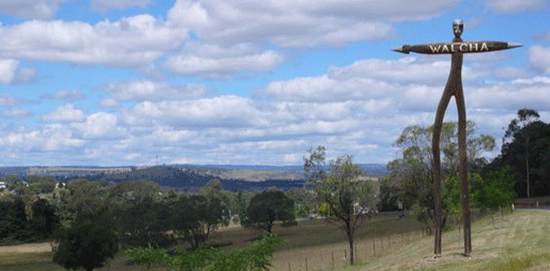 The Walcha Energy project is located around the town of Walcha, located in the New England tablelands, approximately 55km south of Armidale in New South Wales. The Walcha Energy Project combines solar and wind energy generation with pumped hydro and battery storage to provide a sustainable and reliable source of renewable energy for NSW. Its generation potential is equivalent to 15% of NSW's electricity demand.
They are committed to reinforcing a strong sense of community and is focussed on delivering a project that produces benefits for the whole community and wide New England region.
In August 2019 Walcha Energy approached Mipela, looking for a stakeholder management solution. A few weeks later Mipela implemented X-Info Suite to provide a web based solution that can manage stakeholders, property information, agreements and associated commitments and associated interactions. Users are also able to capture data in the field using the mobile data capture app, X-Info Aware.
While the conversations with landholders in the region had been underway for more than seventeen years, the engagement initially was quite informal and spreadsheets were used to capture interactions and relevant information. Now all information, including the historical information already captured, is available from one source in X-Info Suite and can be used for several different purposes including tracking stakeholder interactions, sending bulk communications, geospatially capturing data and managing commitments.
"As the project progresses, we continue to increase our functionality within X-Info Suite, establishing additional automated reports, mobile data capture forms and activity workflows to work smarter, not harder," said Mark Waring, Director of Walcha Energy.
Walcha Energy are focussed on making sure the local community understand the positive impact and benefits of the project. By capturing landowner, stakeholder and interaction information now, it will ensure its future use is high value in ensuring their social license to operate aligns to Walcha Energy's vision to deliver a holistic, flexible and authentic engagement process with all landowners and community stakeholders.