By Rob Collett
In February 2022 South East Queensland and northern New South Wales experienced a third widespread flooding event within the last 50 years. The 1-in-500 year 'rain bomb' event dumped over 700mm of rain from Friday 26 February to Sunday 28 February across Brisbane and the surrounding areas (Bureau of Meteorology). While it didn't quite beat previous records set by the infamous 1974 and 2011 floods, the sheer amount of rain over such a relatively short timeframe caught many by surprise and will not be soon forgotten by those who lived through it.
The role that GIS and mapping services more broadly have to play is integral to disaster recovery and infrastructure planning. This latest weather event is a key datapoint that indicates South East Queensland could experience severe flooding more frequently than what was previously believed, perhaps not as frequently as once per decade but not as infrequently as once-in-a-lifetime. Brisbane City Council provides an interactive flood map that outlines the anticipated flood areas, sources of flooding and the peak level of flooding for the 1974 and 2011 floods. Undoubtedly the 2022 flood data will be collated and added to this service in due course.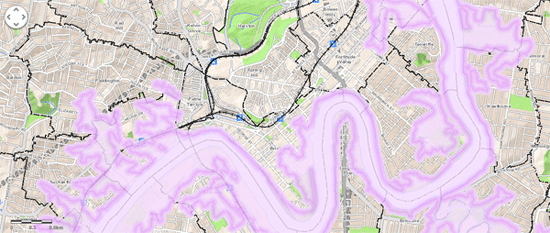 1974 Historic Flood Mapping (Brisbane CBD and Surrounds) – Brisbane City Council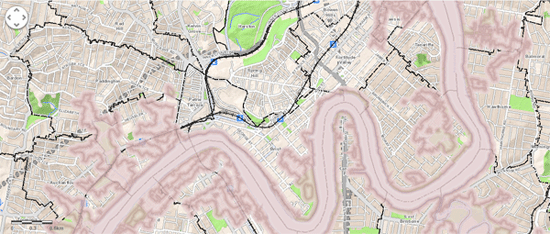 2011 Historic Flood Mapping (Brisbane CBD and Surrounds) – Brisbane City Council
The key difference this time around between 1974 and even 2011 is the significant improvement in mapping technology during that time. Not only are GIS tools and services better and satellite imagery in higher resolution, but the advancements in supplementary data collection and processing tools such as drone technology, artificial intelligence, machine learning and wireless networks means that we have a more complete picture over a wider area than 2011 or 1974. Even something as simple as thousands of people capturing flooded areas on their mobile phones and uploading the pictures and video to social media with geolocation metadata enabled has created an exponential number of datapoints that could be used to better model potential flood areas. While flood maps have traditionally used major water channels and elevation maps to model flood areas, new sources of information capture can also help identify previously unknown low points such as road intersections or runoff points as well as areas with insufficient drainage.